Discover a truly special

hotel in Cala Millor
Kyrat hotels are located in Cala Millor, between Sant Llorenç des Cardassar and Son Servera, on the east coast of Mallorca. One of the main attractions of the area is its extensive beach, almost two kilometres in length, with a promenade that runs from one end to the other. The activity on offer in Cala Millor is highly diverse and top quality, with a host of restaurants, businesses and shops located on the seafront, and a pedestrian-only area behind this. Many visitors choose this extraordinary part of the island to enjoy their holidays year after year, either with family, friends or individually.
Amàrac is a family hotel business founded in 1967 and recently renovated. It was one of the first hotel establishments in Cala Millor, and has borne witness to the tourist boom in Mallorca and its consolidation as a first class holiday destination. Over the years it has continuously adapted to new tastes, becoming the exclusive 4-star boutique hotel it is today. The quality of its services and its impeccable approach to its guests have made it a standard-bearer of the island's tourist sector, and the first choice of many holidaymakers, who come back year after year.
What to see
in Cala Millor
Cala Millor offers a variety of activities for the whole family, and has dream beaches and attractive places close by that are not to be missed if you come to Mallorca on holiday.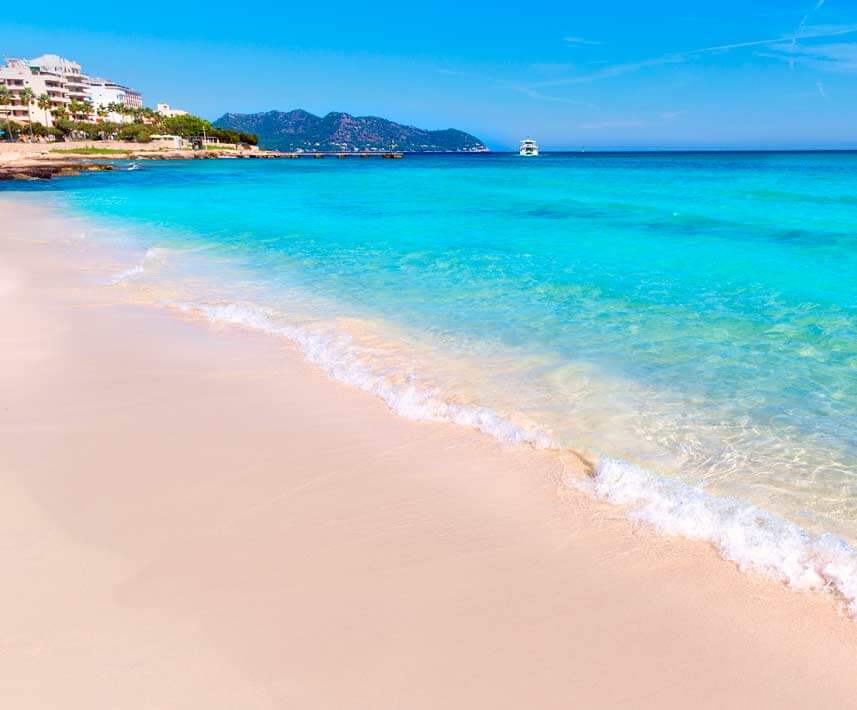 Beaches
The beach of Cala Millor is the closest to our hotel. Here you'll find turquoise waters and fine white sand, and you'll have convenient services on hand for your utmost comfort: showers, sun loungers, lifeguards, bars and the opportunity to try a variety of water sports. It's the best option for both families and those with reduced mobility, since it has ramps facilitating access. Yet there are other beaches in the area that are also worth visiting, some wilder and more inaccessible than others, depending on each visitor's preferences. Among them are Cala Nau, Es Port Vell, Sa Coma, Cala Morlanda and Es Caló d'en Rafalino.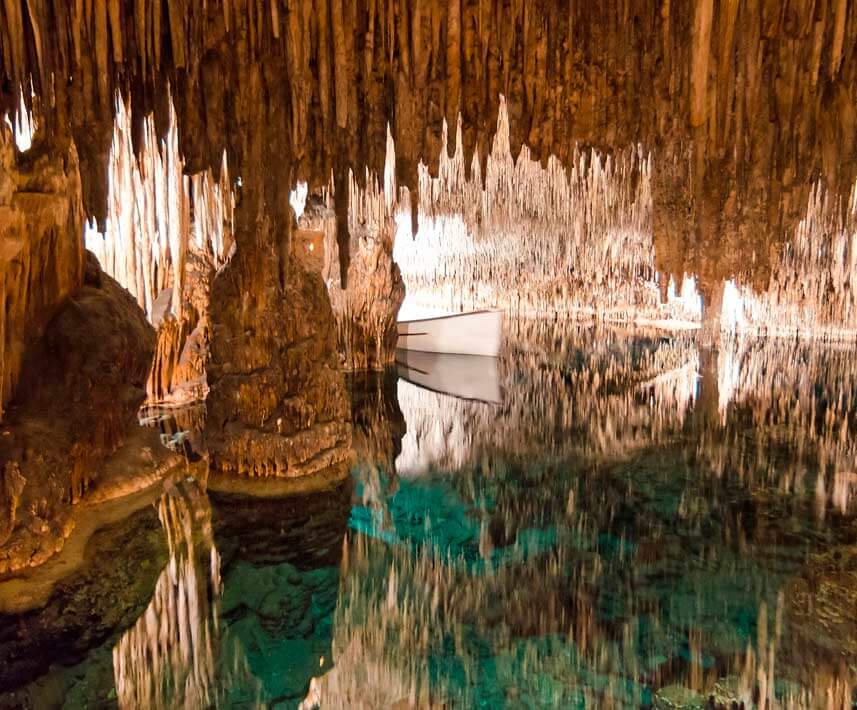 Drach and Hams Caves
These spectacular subterranean caves are located in Porto Cristo and represent one of the most outstanding geological attractions on the island. They are impressive rock formations made up of various chambers that can be visited in groups, where stalactites and stalagmites play a starring role, and they feature several subterranean lakes. One of them, Lake Martel, is considered to be one of the largest subterranean lakes in the world, and offers daily live classical music concerts. It can be crossed by boat at the end of the concert.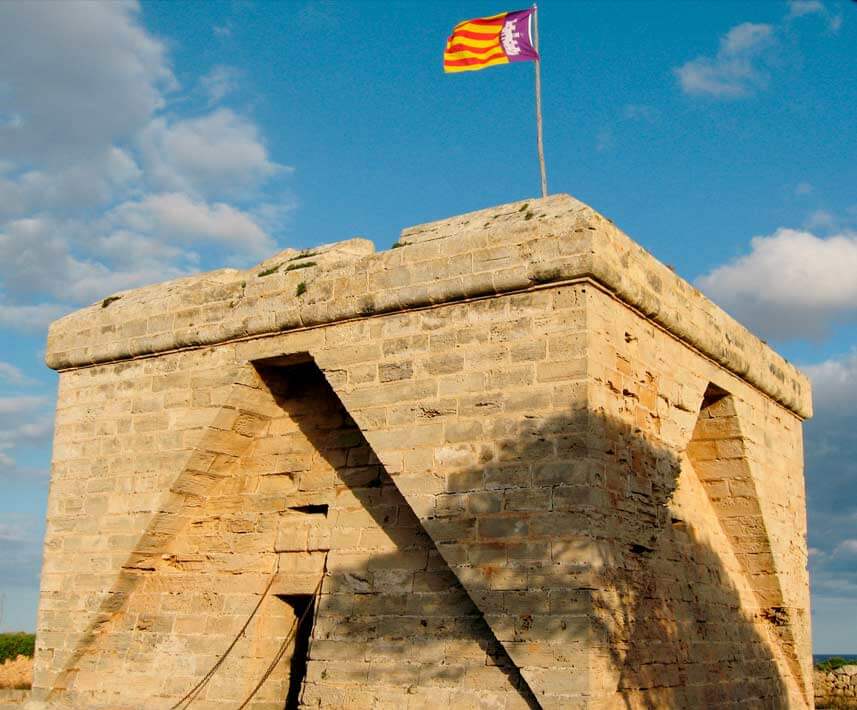 Castell de la Punta de N'Amer
This castle, which is actually a Defensive Tower built at the end of the 17th century, is located in the highest area of Punta de N'Amer, about 35 metres above sea level. Its purpose was to watch over and defend the inhabitants of the area and nearby villages from pirate attacks. At the end of the 20th century, the interior was restored and adapted to house a small selection of objects, including antique weapons such as cannons, shotguns and bullets, as well as documents on the defence of the island of Mallorca.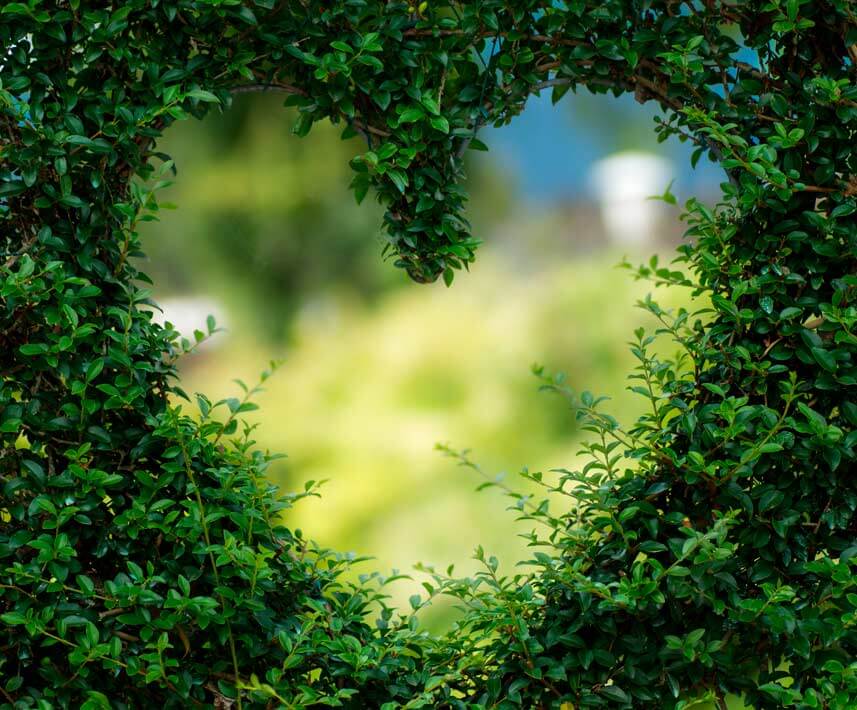 Vía Verde (Green path)
The Via Verde is a trail that can be done by bike or on foot, running along the route of the former railway linking Manacor and Artà. It passes through the villages of Sant Llorenç des Cardassar, Son Carrió and Son Servera, and it has benches and tables dotting its length where you can have a small picnic. In addition, you can also find several bicycle parking and garden areas where you can rest and enjoy the landscape, its flora and fauna.